CLAIM BONUSES
There are 2 kinds of Bonuses at LuckyNiki : Automatic Bonus that gets credited to your account automatically when depositing from Promotion pages, and CLAIMABLE Bonus that you must choose to receive manually from your Bonus Page after logging in. Mostly, when bonus is credited by support, you must log in, find your bonus and claim it manually after agreeing to its wagering requirement. Here, we will explain you how to claim your bonus to your account.
Log in and click on the upper left menu bar or on "CLAIM NOW" if a Reward message pops up.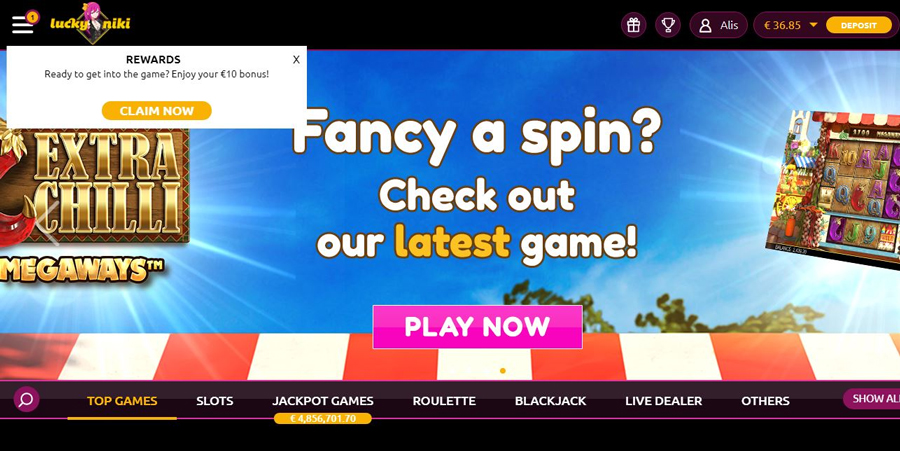 Click on "REWARDS"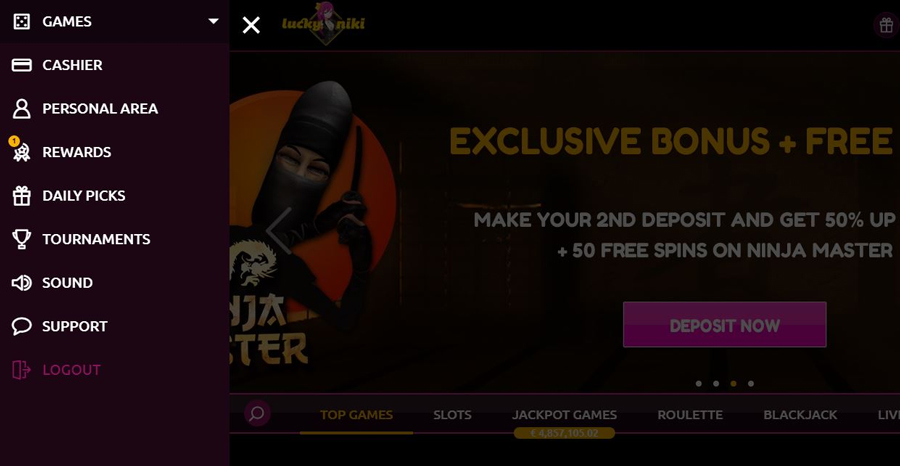 Here is the page where you can find the rewards you have, such as bonus, free spins, cash back. You can claim a bonus from here.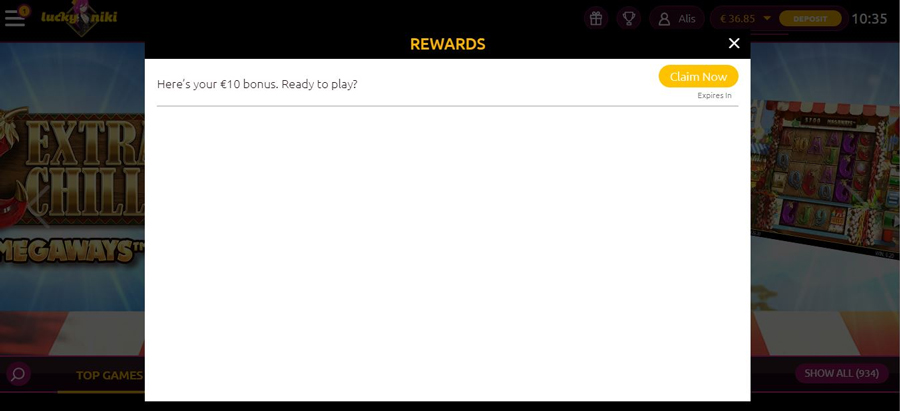 Or also from the upper left menu, go to "CASHIER"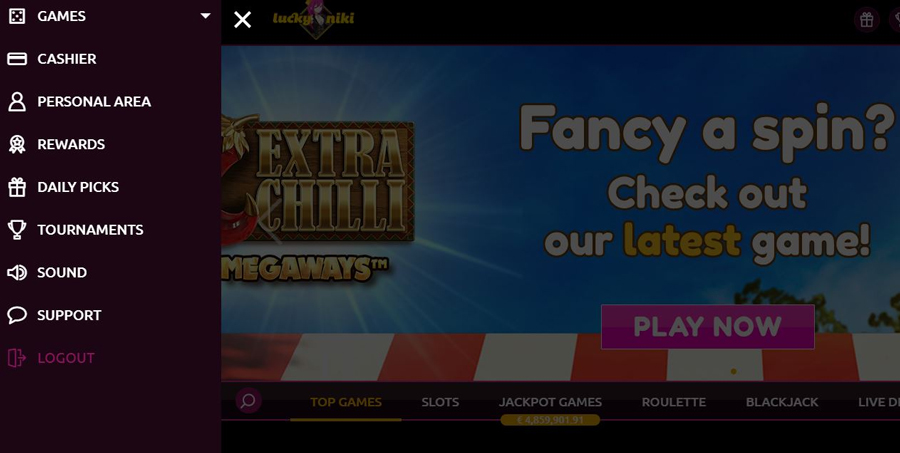 Then click "Bonuses". When you have a claimable bonus, you will see "My Unclaimed Bonuses"."
If you click the ▶ at the far right side, you will see the bonus' information.
Check your Bonus amount、Expiration date、Required points to redeem, and click "CLAIM" button.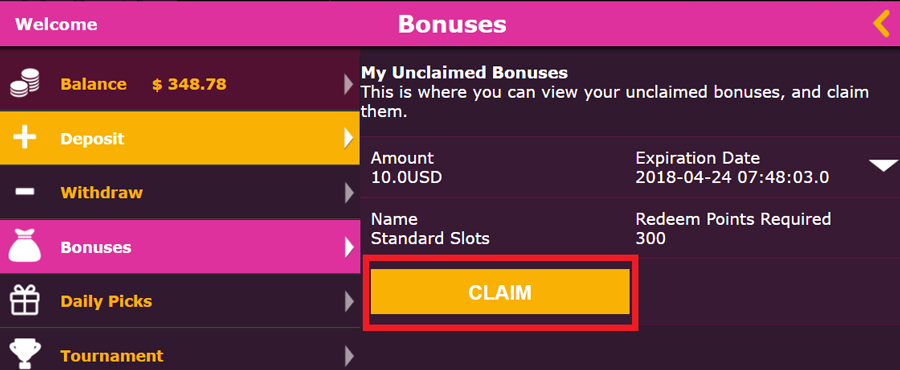 If you see the pop-up below, your bonus was successfuly claimed to your account.

If you click the ▶ next to your Balance, you can check your Real Money Balance, Bonus Balance, Pending Bonus and Pending Withdrawal.