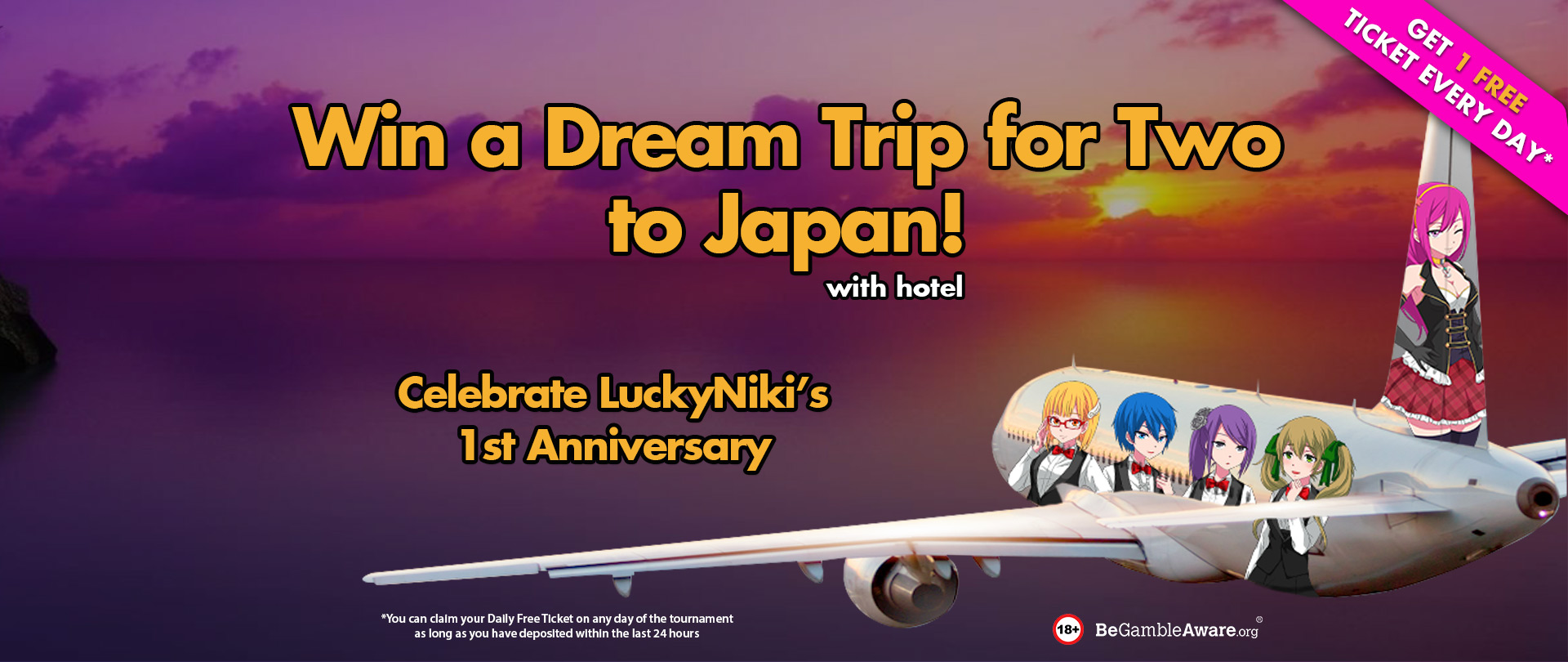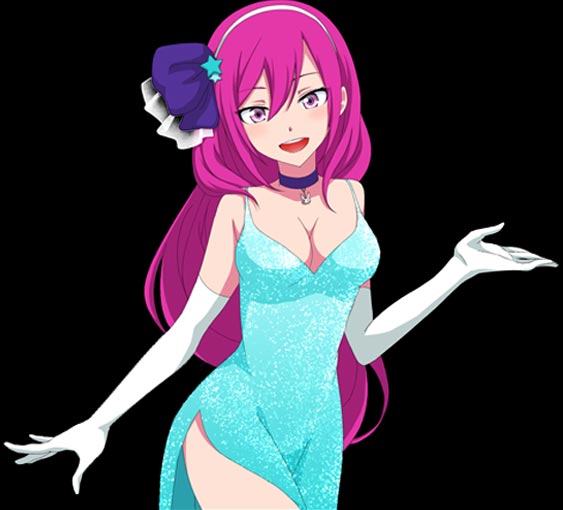 Hi, I am Niki and I want
to invite you to my 1st birthday party.
It has been an amazing year for me
and my super-power Japanese girls team,
and now we want to give back and
spread out memorable experiences
– The Japanese style.
Ever dreamed to visit Japan? Now it is your chance.
• Visit the "mecca" of anime & manga world at Akihabara
• Check out Tokyo nightlife by strolling through Shinjuku "Golden Gai" bars
• Enjoy real Japanese cuisine like Sushi, teppanyaki and the famous Japanese ramen
We can arrange a tour guide so tell us what you would like to see in Japan and we will try to make it happen.
It only takes one ticket to be a winner!
How to enter:
If you've made a deposit in the last day, then you get a FREE Ticket!
Buy a ticket for £1 (Enter as many times as you like!)
All depositors can claim 1 extra FREE ticket on Fridays!
My Japanese style prizes:
1st: 2 flight tickets from Europe to Japan, a 5 day stay in the center of Tokyo packed with unique Japanese "experiences" to enjoy
2nd: a £300 Amazon voucher to bring Japan to your home
3rd: £200 cash to dine at your favorite Japanese restaurant in your city
How to play Tournaments:
1. Go to Tournaments
2. Join LuckyNiki "Dream Trip to Japan" Tournament
3. Go to Rewards to claim your Tournament Spins
4. Play your Tournament Spins and wins will convert to points
5. Check the leaderboard!
Ready to start your Japanese experience?
Starts on Thursday: May 24 (00:00)
Ends on Sunday: June 3rd (23:59)
Winners announced: Thursday June 5th
Don't miss out on your chance to fulfil your dreams
Tickets for the "Dream Trip to Japan" can either be bought for £1 or received for free. 1 Free Ticket can be claimed daily if a deposit is made in the last 24hours. 1 Free Ticket can be claimed every Friday if a deposit was made previously. No winnings can be gained from any Tournament Spins.Terms & Conditions apply. Read now